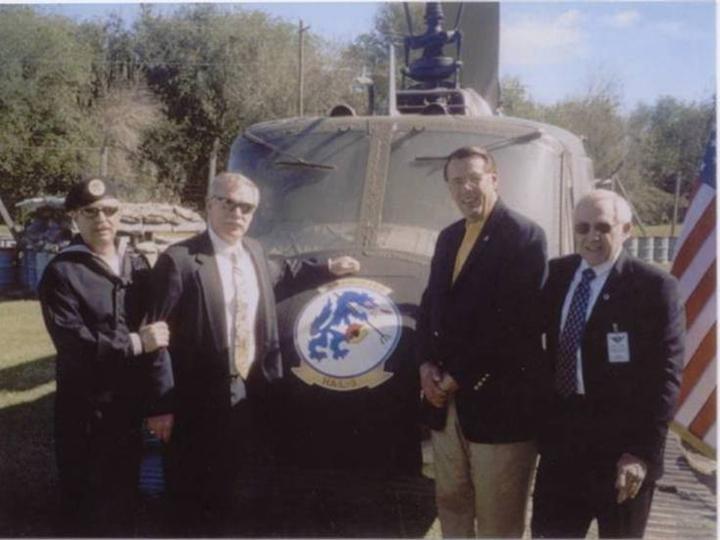 Patriots Point HA(L)-3 gunship display
Above from left to right are George Heady, Hollywood Al, Morris Pendleton, and Bruce Boissey. Standing in front of the "Seawolf" gunship display at Patriots Point, in Charleston, SC. They all served together in Vietnam (1968-1969).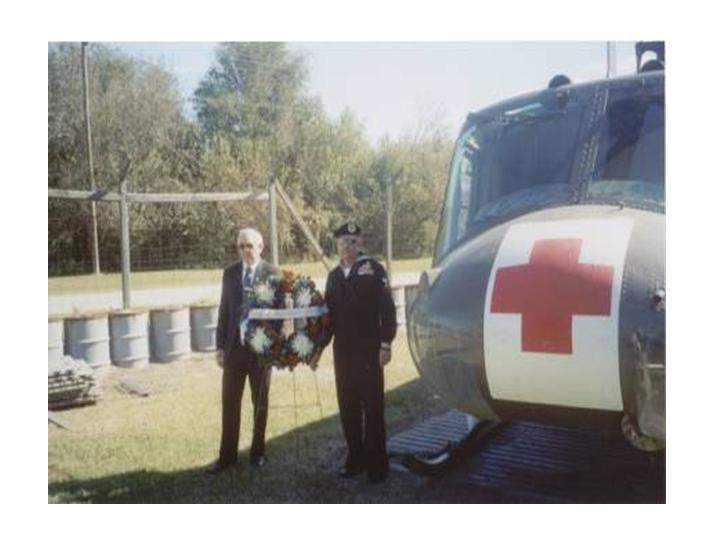 Honoring those who made the ultimate sacrifice.


Aboard the USS Yorktown.
Below from left to right Bruce Boissey, George Heady, Hollywood Al, Ben Smith, and Morris Pendleton, they were honored in a ceremony aboard the USS Yorktown. All four were accepted into the "Combat Aircrew Roll of Honor" 36 years after there service in Vietnam. Congratulations!